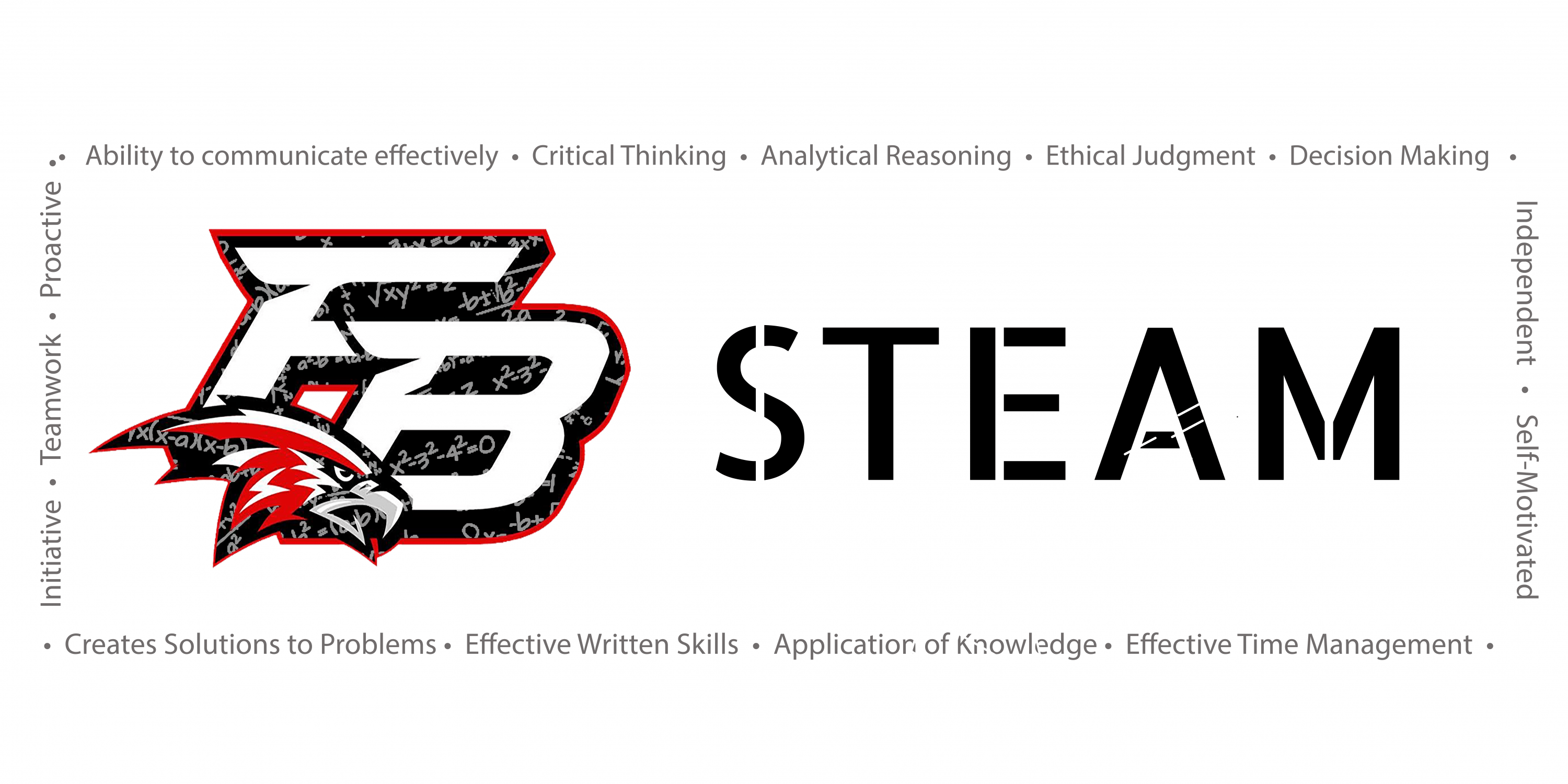 ---
2019 STEAM APPLICATION
The 2019 STEAM Application is now closed. Please contact STEAM Coordinator Chelsey Woodall (chelsey.woodall@hallco.org) for any additional information.
---
Additional Application Info:
Who can apply to STEAM?
Current 8th grade students may apply to STEAM
How do I apply to STEAM?
Applications will be released here November 11th. Please access the link above and create your application account with School Mint. For any issues with the application, please contact the STEAM Coordinator chelsey.woodall@hallco.org
What are the requirements to apply to STEAM?
STEAM is an Honors Engineering Program with an Arts focus, so students should be prepared for rigorous Honors and AP courses during their high school careers. To apply to STEAM, there are suggested courses for 8th grade students to complete for success in subsequent STEAM courses. Students missing a suggested course may still apply.
**To review suggested courses and future STEAM courses, access the Plan of Study **
What are future dates to know for applying to STEAM?
Monday December 16th 2019 (deadline extended to Dec 16th)
STEAM Student Applications are Due
Friday January 10th 2020
Teacher Recommendations for Applications are Due
February 15th 2020
Acceptance Decisions Emailed to Parents/Students
February 22nd 2020
Parent/Student Acceptance Response Email due to chelsey.woodall@hallco.org