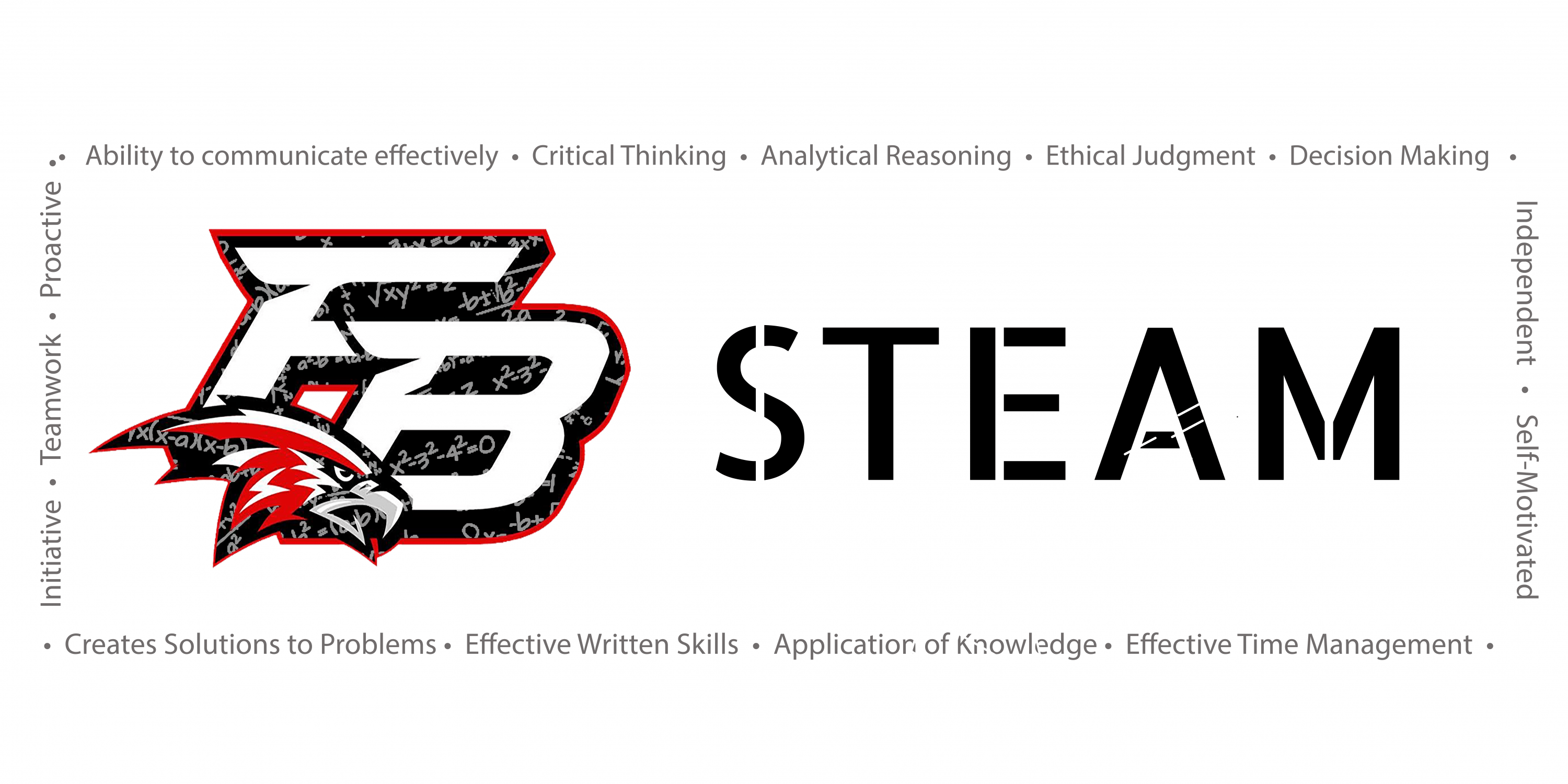 Welcome to Our Program of Choice
What is the STEAM program? An Honors Engineering Program within FBHS where you learn to apply art concepts in real world engineering and technology solutions. Simply put, add the "Arts" to STEM.  We believe students are more successful when the arts are integrated across all subjects and curriculum.  Students don't "learn art," they learn to apply art to real-world solutions through creative thinking, problem-solving and collaborative efforts.
For more information, please review our additional pages or contact STEAM Coordinator Chelsey Woodall: chelsey.woodall@hallco.org
---
2020 STEAM Virtual Showcase
Below you will find all videos and forms for the 2020 STEAM Virtual Showcase. For FAQs of your student's upcoming grade level, access the Informational Video. to view projects and achievements of STEAM students for the 2020 school year, access the Showcase Video. To submit any additional questions, select the STEAM Showcase Questions Form.
---
Informational Video: https://youtu.be/-P-flE_c8Fg
Timestamps:
9th: Start
10th: 5:04
11th: 8:52
12th: 12:35
Showcase Video: https://youtu.be/BNkFT9ekEO8
STEAM Showcase Questions Form: https://forms.gle/FeBPDi6FhCx1PEiQA